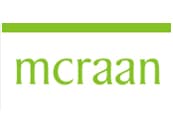 https://www.foresightshooting.com was launched. This is the worlds' first online air pistol coaching website. The site was developed in two months flat by Supernova Systems. Supernova's expertise lies in creating tailormade website solutions. No website is effective until unless it is backed by a sound Digital Marketing Strategy and service. Digital Marketing strategies and effective implementation of the same is definitely one of their strengths and plus points. I found their Chief-Sunny Bhosle to be well versed in the sphere of Digital Marketing. The strategy recommended by him has yielded results, precisely as predicted by him. Secondly, I found the team to be very flexible, in accommodating the many design changes which were incorporated, in response to highly dynamic market requirements. These too, were done expeditiously on almost a war footing. This enabled us to change course swiftly to meet our client's requirements and needs. Though foresightshooting is only four months old, my website looks like it has been around for almost four years, thanks to Supernova.
Hemant V. Jadhav
I worked with the Supernova system for the development of our nutrition supplement website. The work methodology and design process of Supernova systems are distinct from others. They start with understanding customer challenges and design the product to tackle those challenges. What sets Supernova systems apart is their approach to the project, which begins with completely understanding the project, the competition, and the consumer.
The initial project workshop with sunny helped me to gain confidence in Supernova systems. The team at Supernova systems is the best at what they do. Their tech lead is very competent at developing websites and coding.
The team was thorough and prompt at addressing any issues.
I highly recommend Supernova Systems to anyone who wants to digitally market their product.
Rohit Jadhav
Excellent work! A good professionals that help me develop custom work in a heavily modified e-commerce site. Definitely a we will work again
Doulas Panagiotis Greece
Supernova Team is very proficient with WordPress as well as in Joomla and has advised us of different functionalities that can be implemented. Team has been very co-operative with us for deadline and changes and I would like to hire them again as Supernova has done a great job for us while doing modifications to our website.
Deepak Hargun UK
We have worked with Supernova Systems on more than 10 projects over the last 3 years. They have helped us greatly with PHP, JavaScript, MySQL, CSS work needed to customize Joomla / Jomsocial to our specifications. It's great to know that we have someone to go to when facing more technical programming problems, they have been of great value to OpenOrigin. I would highly recommend them to anyone looking for online development work.
J B Marias
Ready to receive a quote or discuss your project?